As much as we love profile pictures, it's hard to ignore the immense talent outside of this category.
Many creators in the space make on-chain art that is unique, timeless and the perfect combination of art and technology. For those new to the space, on-chain art is artwork that is stored on the blockchain as code, versus the majority of NFTs being a token pointing to a URL elsewhere in the metadata. With on-chain art there are nuances with "fully on-chain" versus partial and a few combinations. What makes it special is, there is a sort of semi-permanence to it due to the nature of how the data is stored.
For simplicity sake we'll focus on strictly on-chain to avoid any confusion.
Below, we've highlighted some of our favourite artists exploring and minting on-chain art: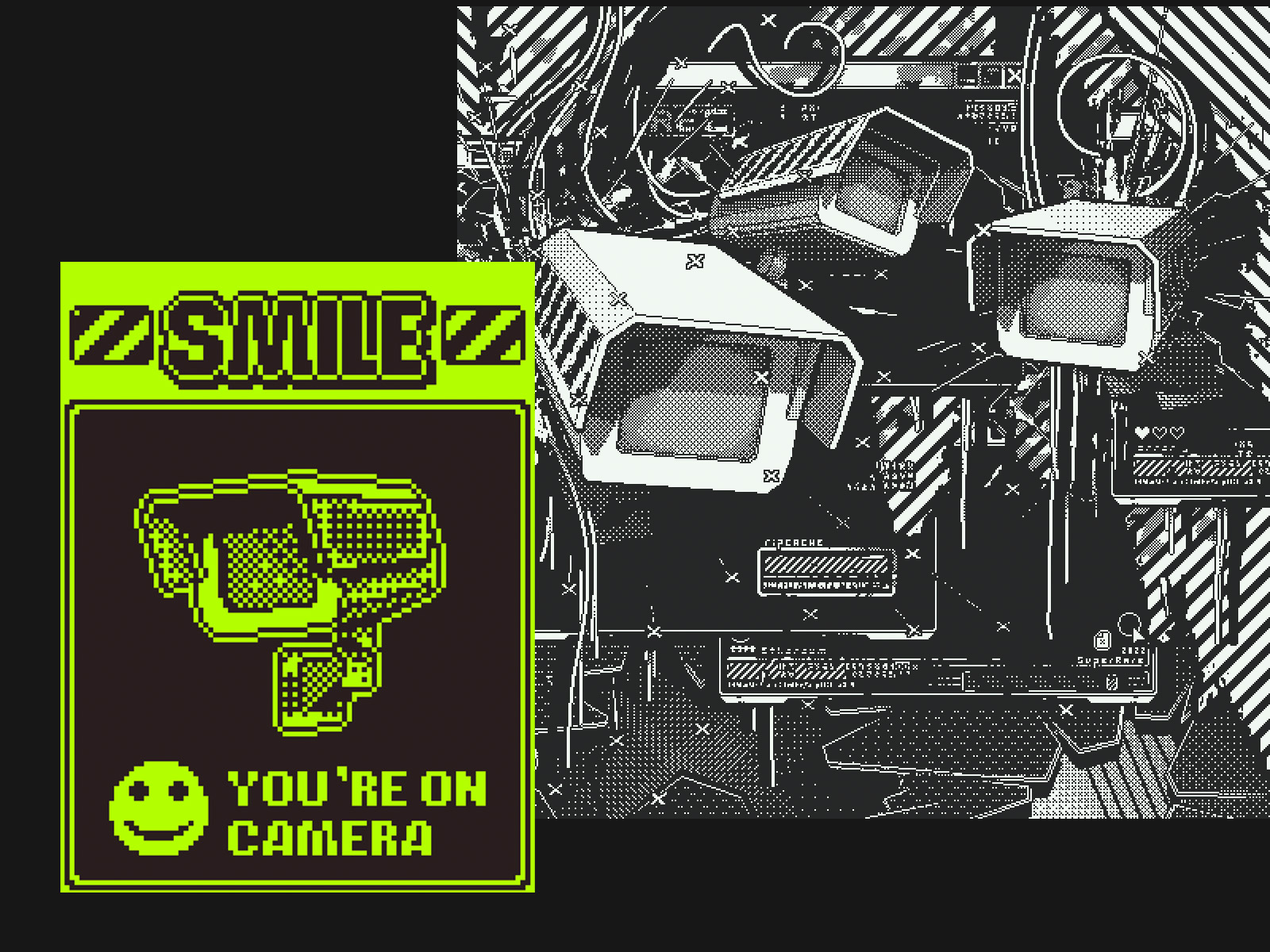 Shown: Smile (Edition), Angel (1/1)
ripcache
Best known for his iconic camera series, he's been an unmatched artist ever since getting back on XCOPY's radar. Not only is he a master of on-chain execution, but the work is a strong statement that transcends literal images for what it represents regarding personal privacy. Recently he has been launching physical work paired with digital to challenge the expectation of what on-chain art can be.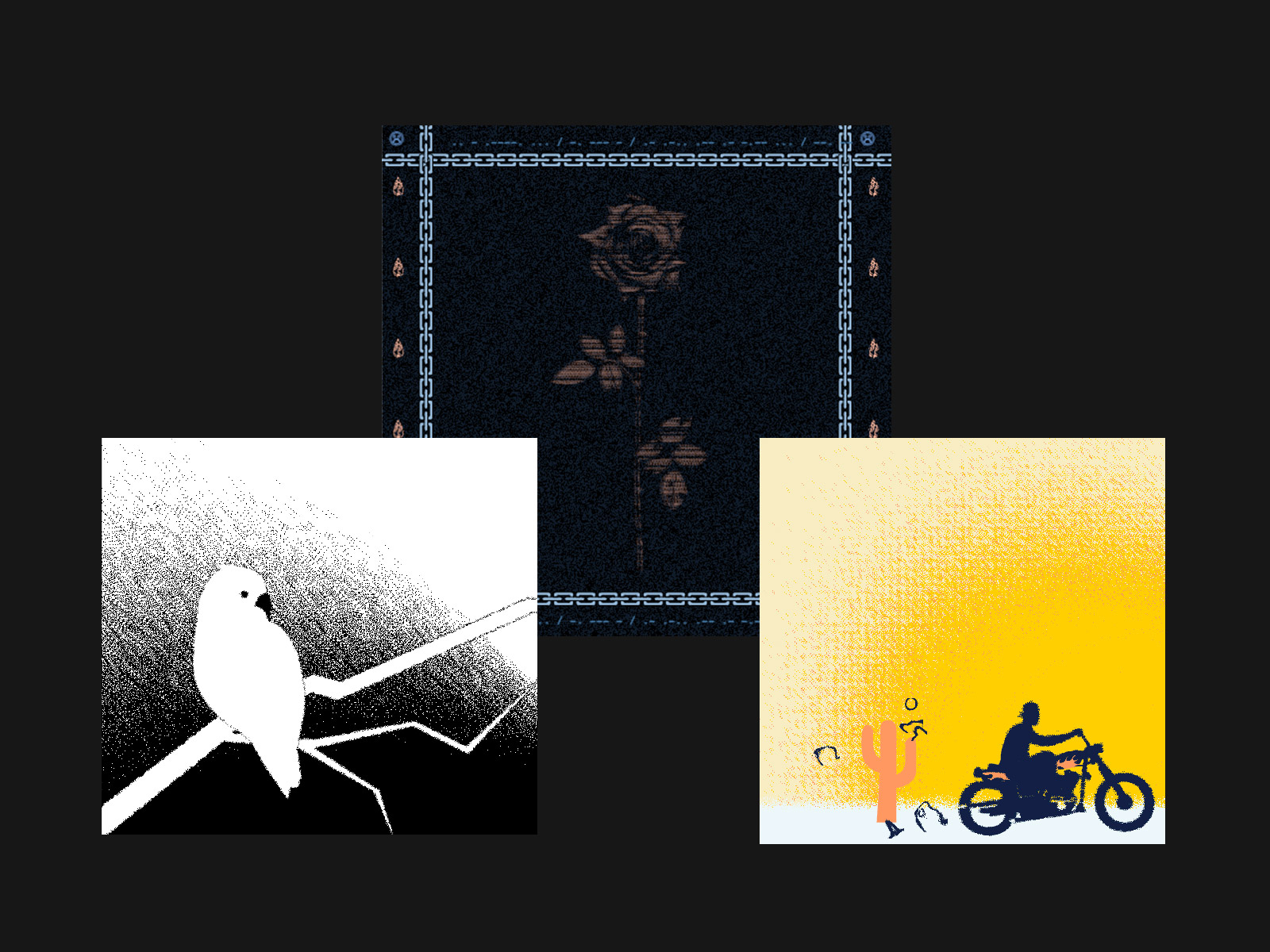 Shown: Love Birds (Pair), Dystopian Dreams (Edition), Born Free (1/1)
smokestacks
I believe Smoke is an underrated talent that deserves way more attention. After transitioning from glitch art to exploring on-chain, he's created an innovative series of works that have explored experimental SVG work, HTML and unique mechanics with multiple series of works. Seriously a slept-on talent and we need more like him!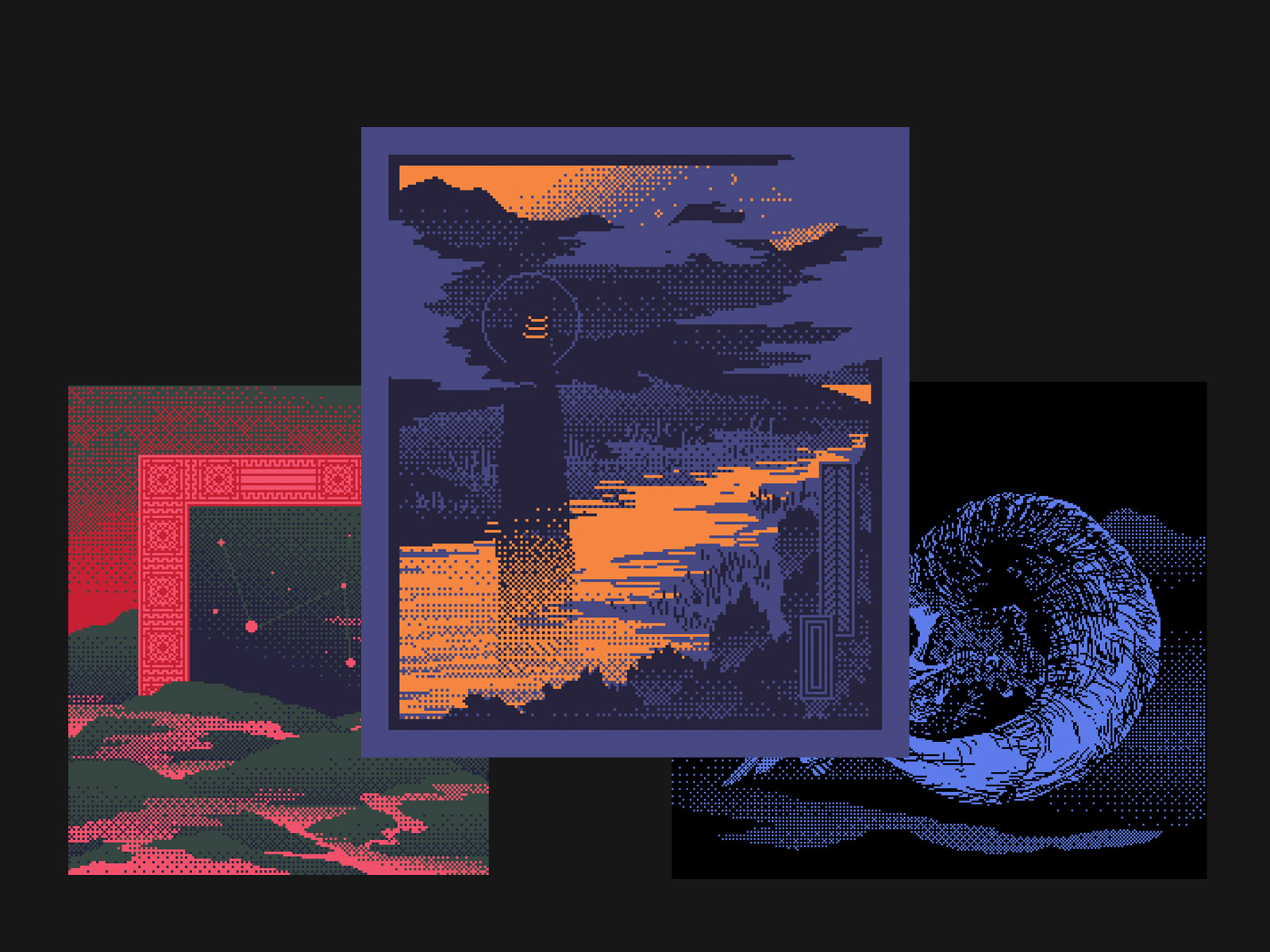 Shown: Various works (not on-chain), One to Cross, Two to Reborn (Edition via Fully on Chain)
MEK
Perhaps one of the finest pixel artists I've ever come across. The sheer amount of effort, detail and volume of work speaks to the passion and creativity that knows no boundaries. Note that only recently they have been exploring on-chain art, and I'm excited to see them dive in further to make more pieces this way.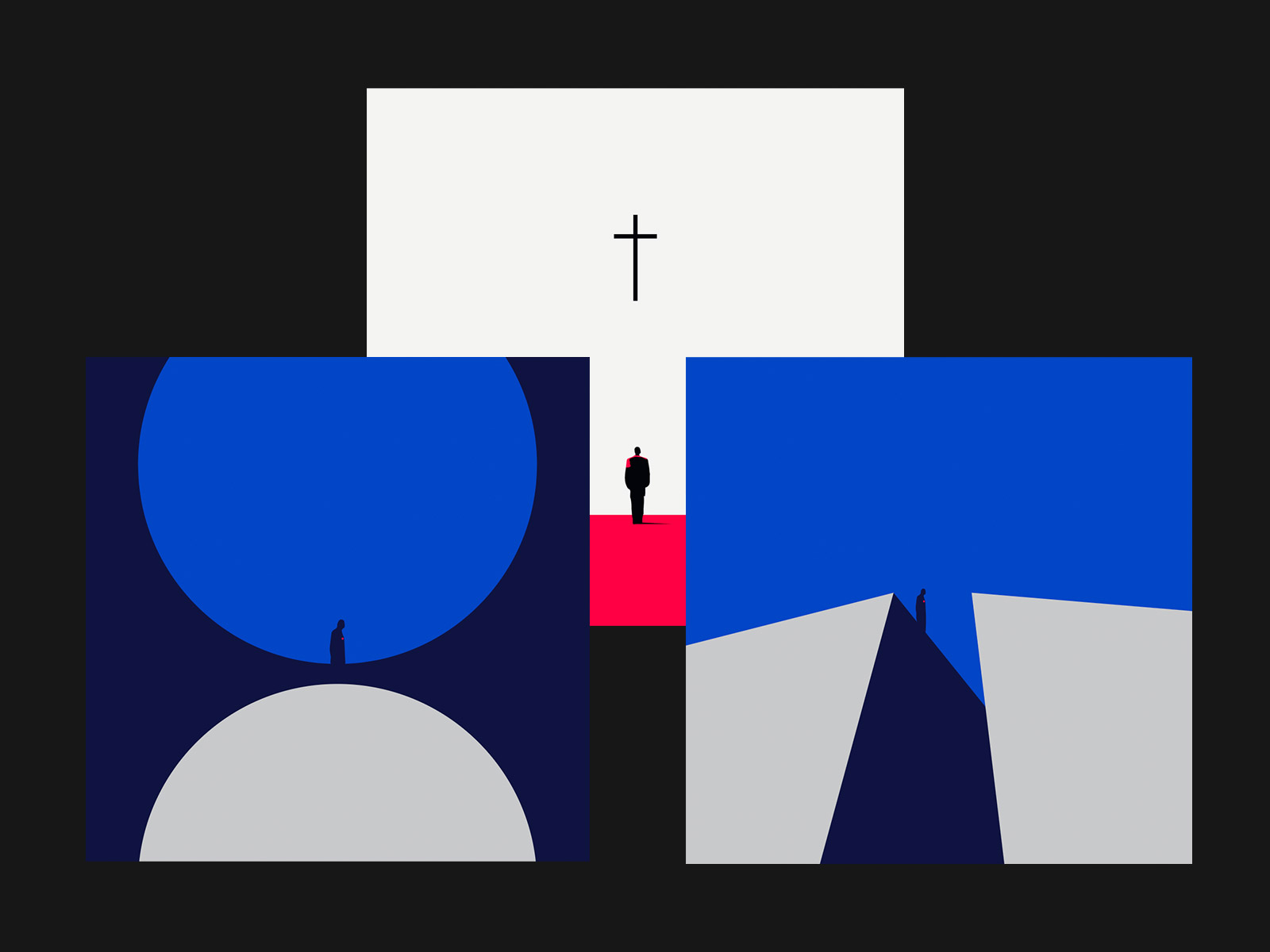 Shown: Escaping the Loop (1), Guided by Faith (not on-chain), The Parallel (1/1)
Wedda
This recent work has been exciting to see unfold. With minimalistic compositions and a strong aesthetic for boldness, Wedda has championed the on-chain aspect and physicals to deliver value for his first foray into this category.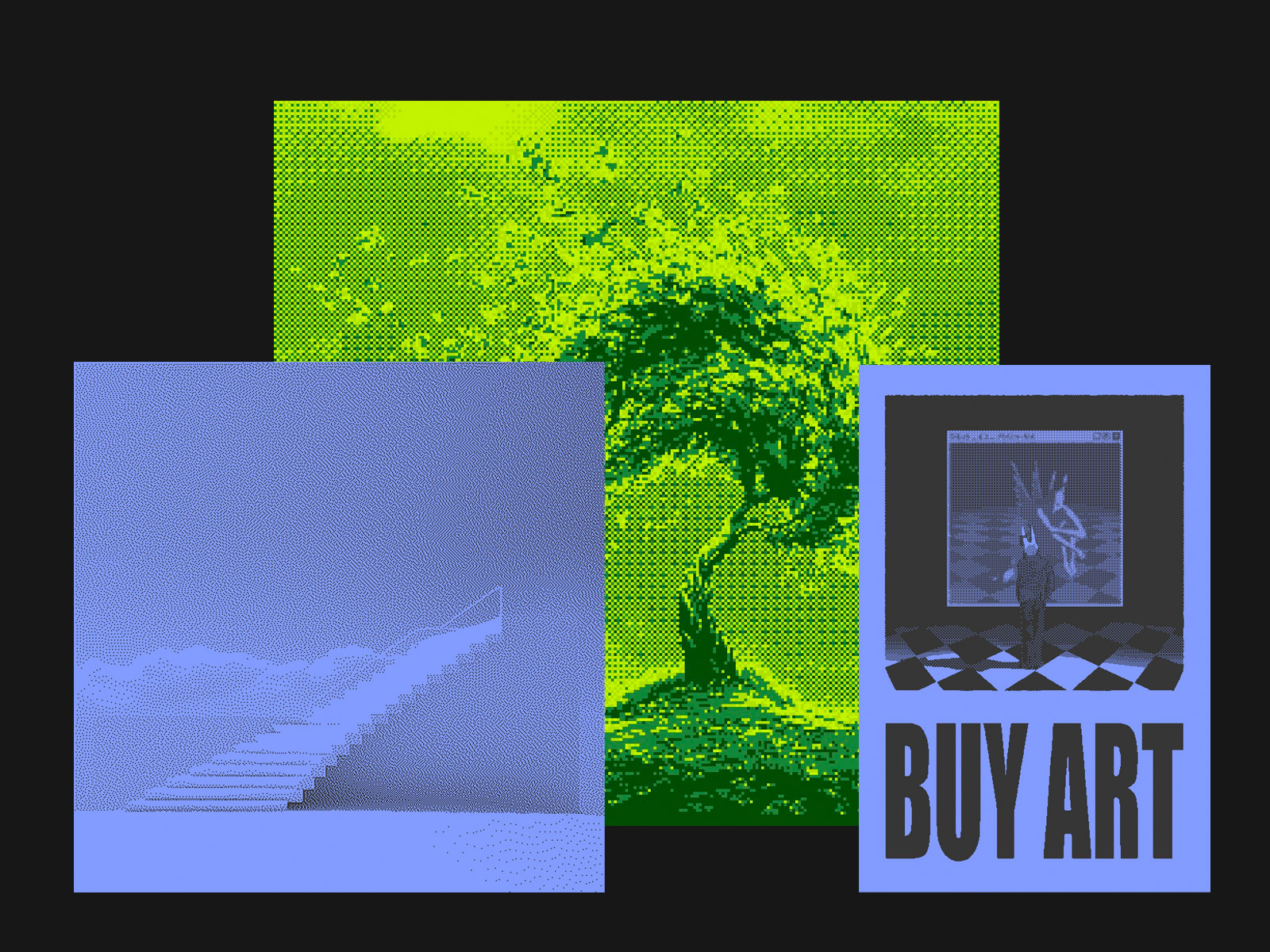 Shown: always an option (1/1), "suddenly, all at once" (1/1 c/o JOYN group show), BUY ART (edition)
diid
A true specialist, Diid has been a champion of dithering. This helps bridge the gap between translating and converting traditional digital art into providing more options for bringing art fully on-chain.
Final thoughts
While we typically see pixel art prominently in on-chain art, it's important to discover other ways of doing exciting things, as technically, anything vector can be on-chain art. The cost of minting on-chain can be higher than your average token, so a great deal of consideration for "does this need to exist" and optimization are all part of the fun.
This is only a snapshot of a handful of artists on our radar. I hope you enjoyed learning a little more about on-chain and artists working with this technology outside the bubble of PFPs. It's beautiful to see so many talented artists working this way and pushing the boundaries of what we can create.
Full disclosure: I own some of these works and as a collector and on-chain enthusiast, it was only natural for me to highlight some of my favourites!
We hope to highlight more 1/1 artists in the future and explore other areas, such as generative art.
If you have any on-chain artists you'd like to see highlighted, give us a shout.