Enter the era of the Mad Masks
We are the many and the few
Mad Masks is an original on-chain generative pixel art collection of 1024 PFPs on the Ethereum blockchain. Strictly art and vibes. The image is the "utility". 
We're mad about masks. But we're also mad about the state of the NFT space…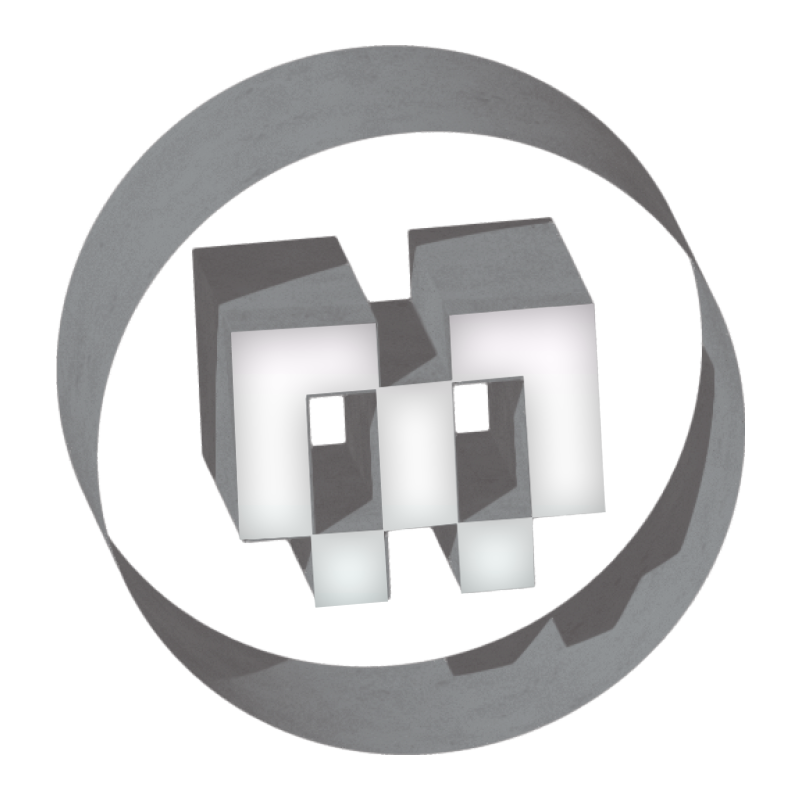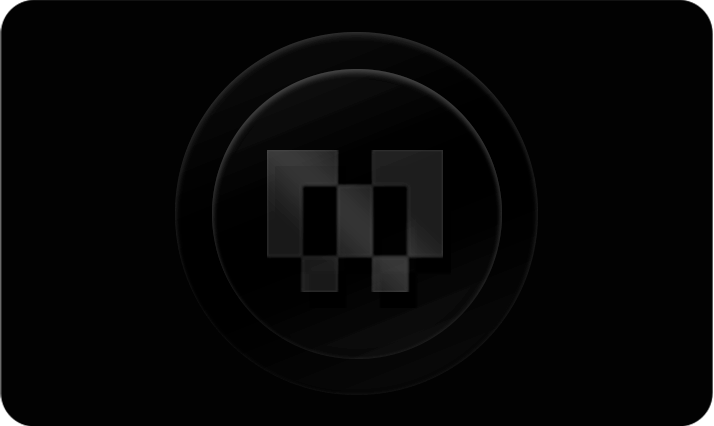 Enter a token-gated portal dedicated to Mad Mask holders only for exclusive content.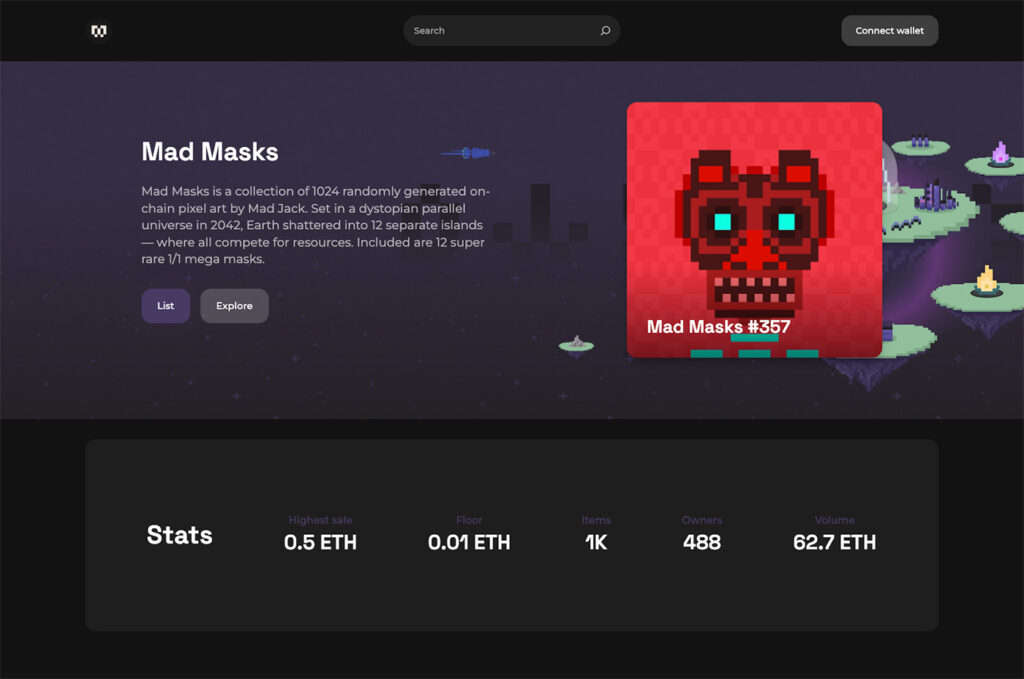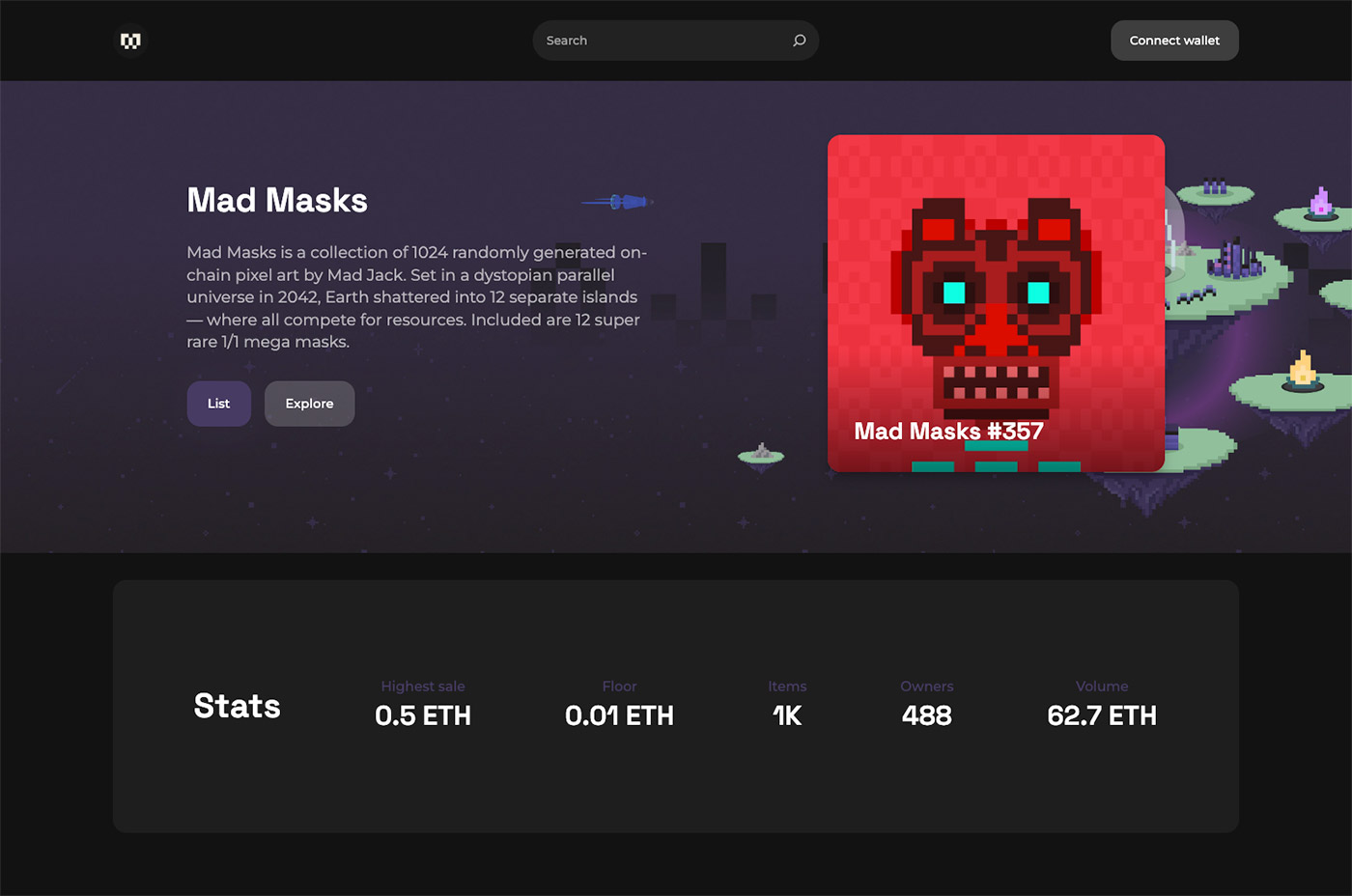 Pick up a Mad Mask from our exclusive marketplace provided by Rarible.
There are 12 main mask forms in 4 colour variations totalling 48 masks with various traits.
Only 12 of these incredibly rare and elusive 1/1s exist in the collection
We've all gotten used to wearing masks
Cultures have created unique masks for generations
Defining historical moments, some masks are thousands of years old. Each with a specific use case, whether ceremonial, for protection or strictly art.
We're here to celebrate our differences. And it's OK if we don't stack mad money. We wear our masks as a symbol of pride. A nod to tradition, putting pixels to work for a modern purpose. 
What about the masks we wear online? Anonymity and privacy are everything.
Choose your mask. It becomes you.
The token, image and metadata exists solely on the blockchain.
The NFT(s) you own are yours to do with as you please.
Holders may be provided with exclusive content.